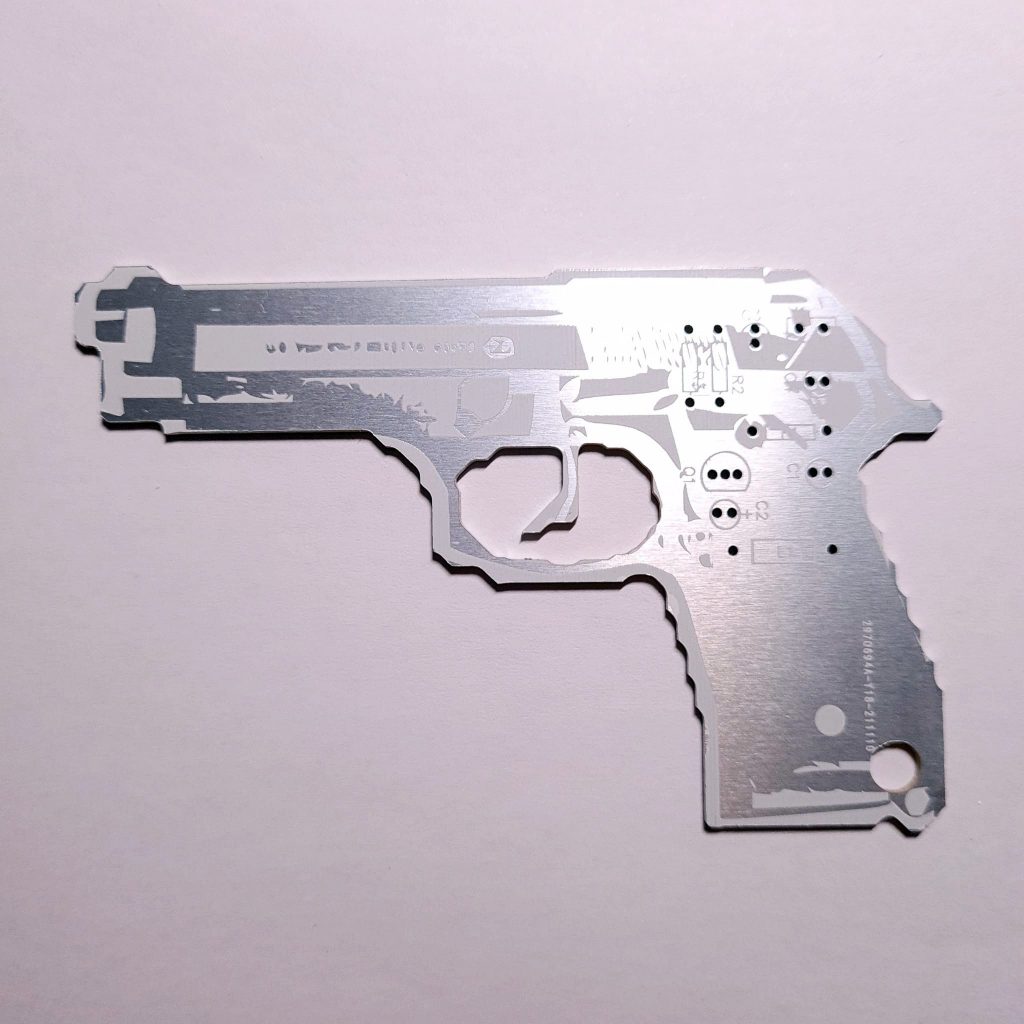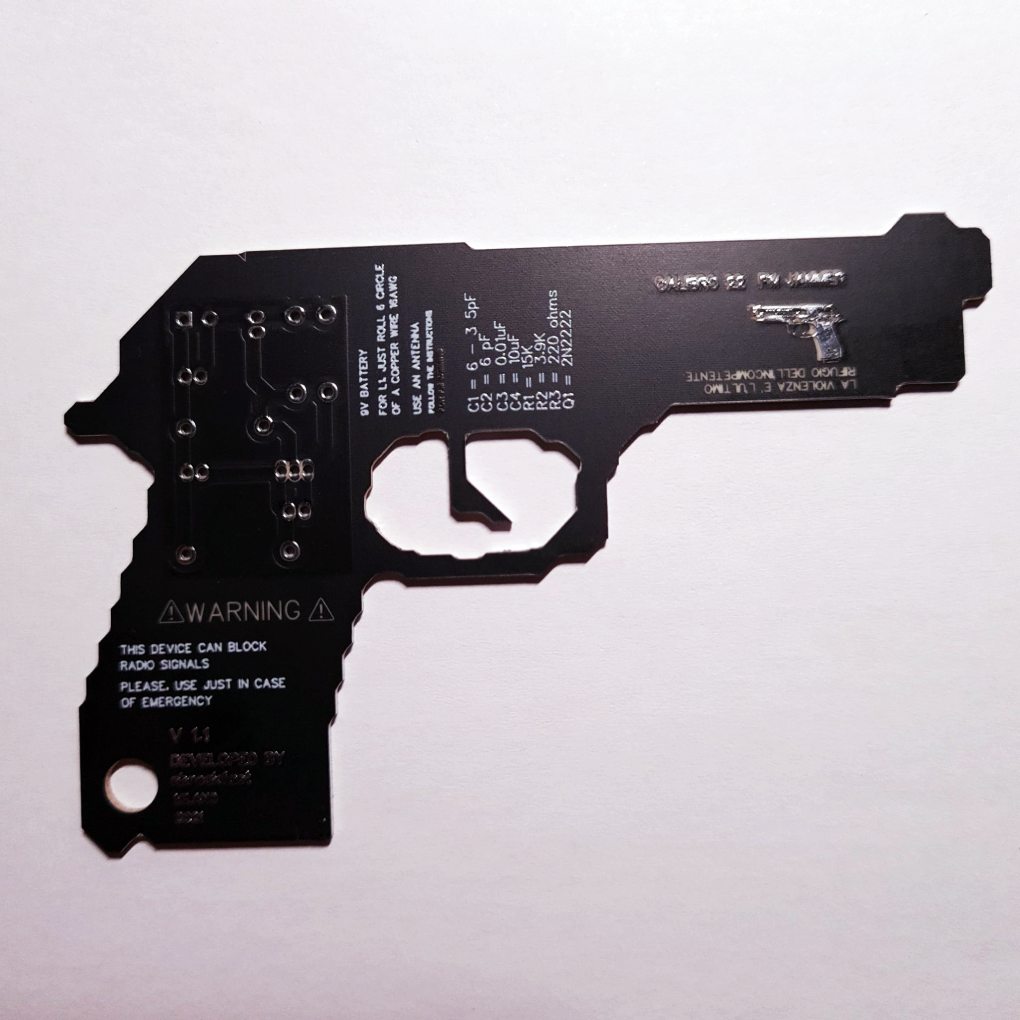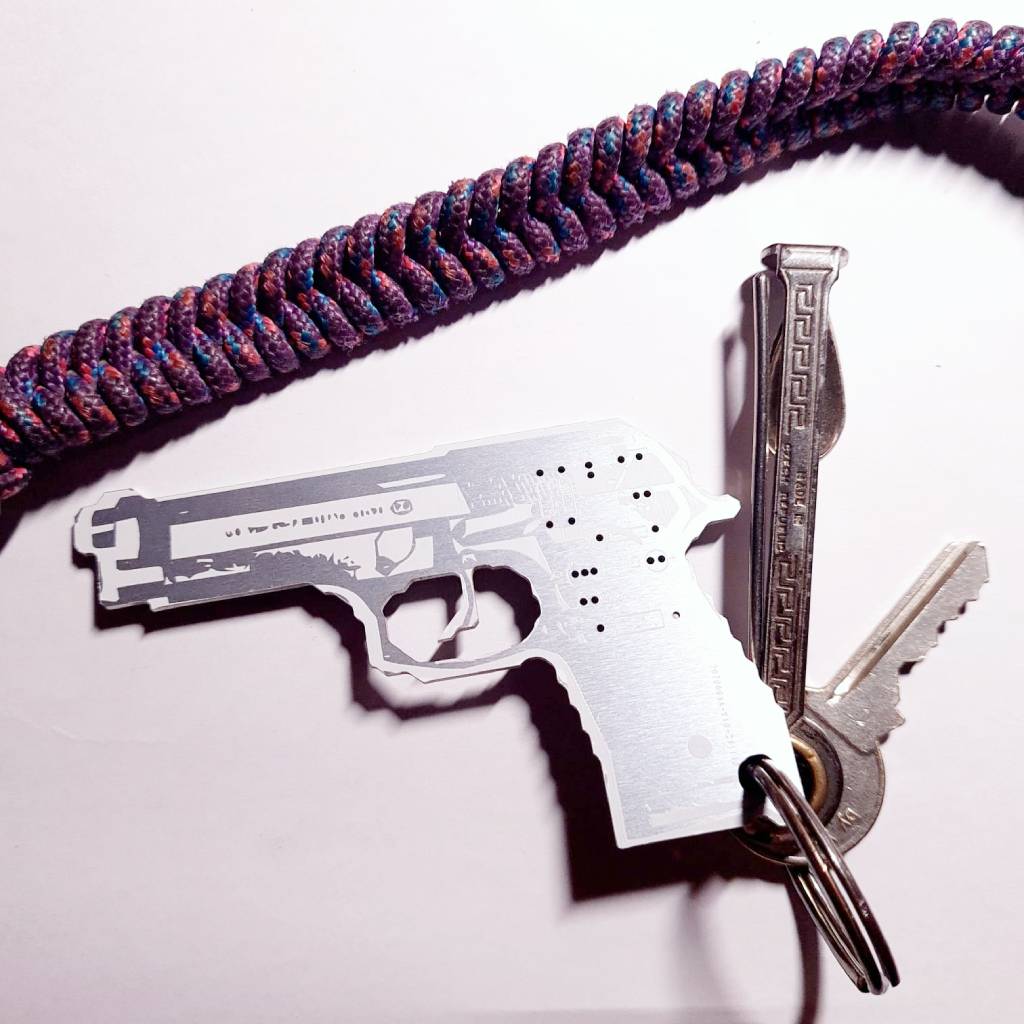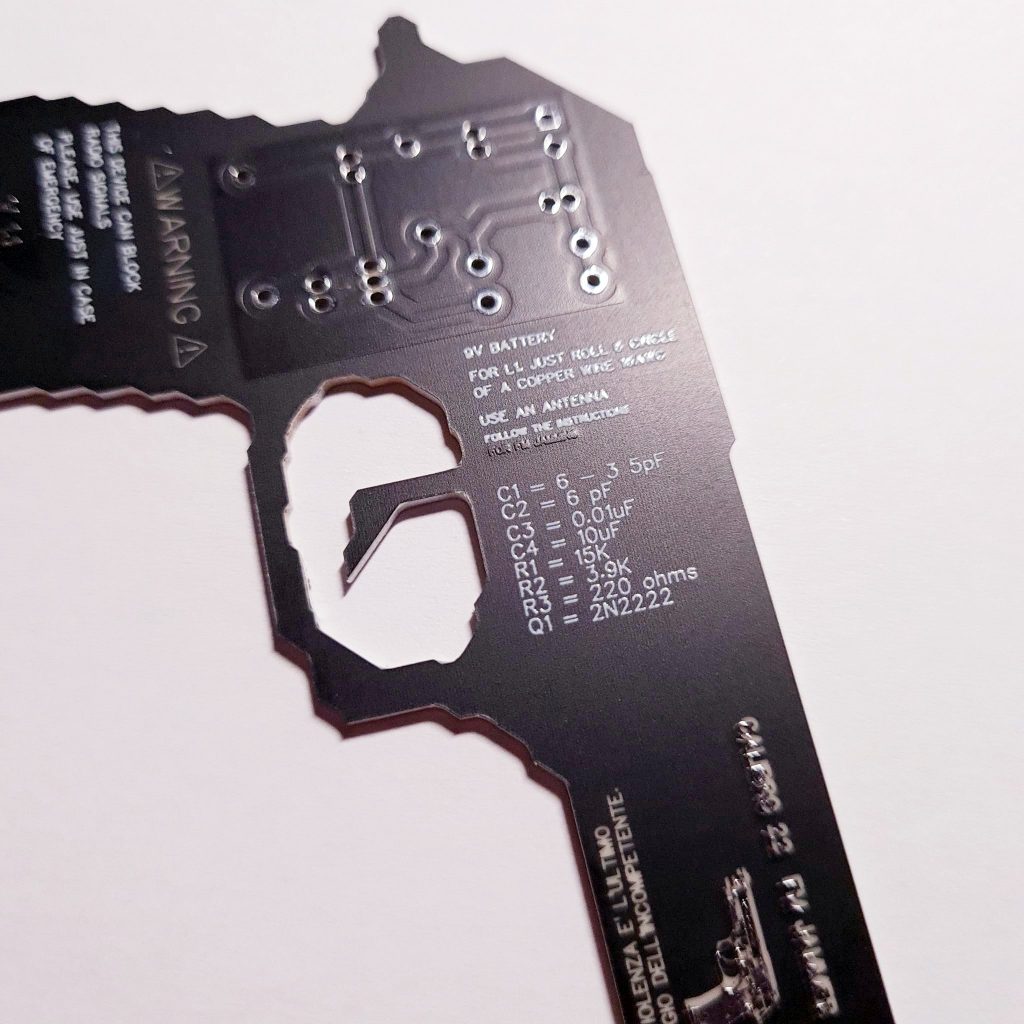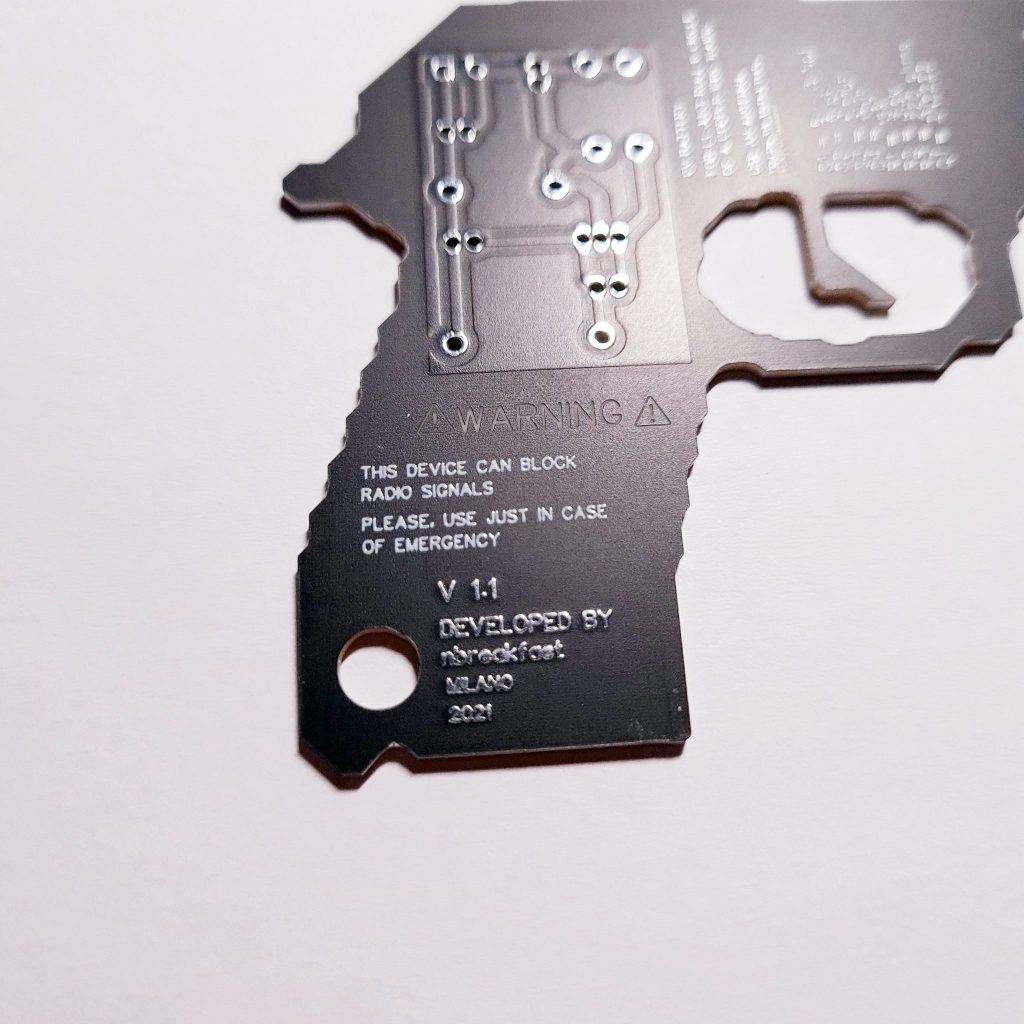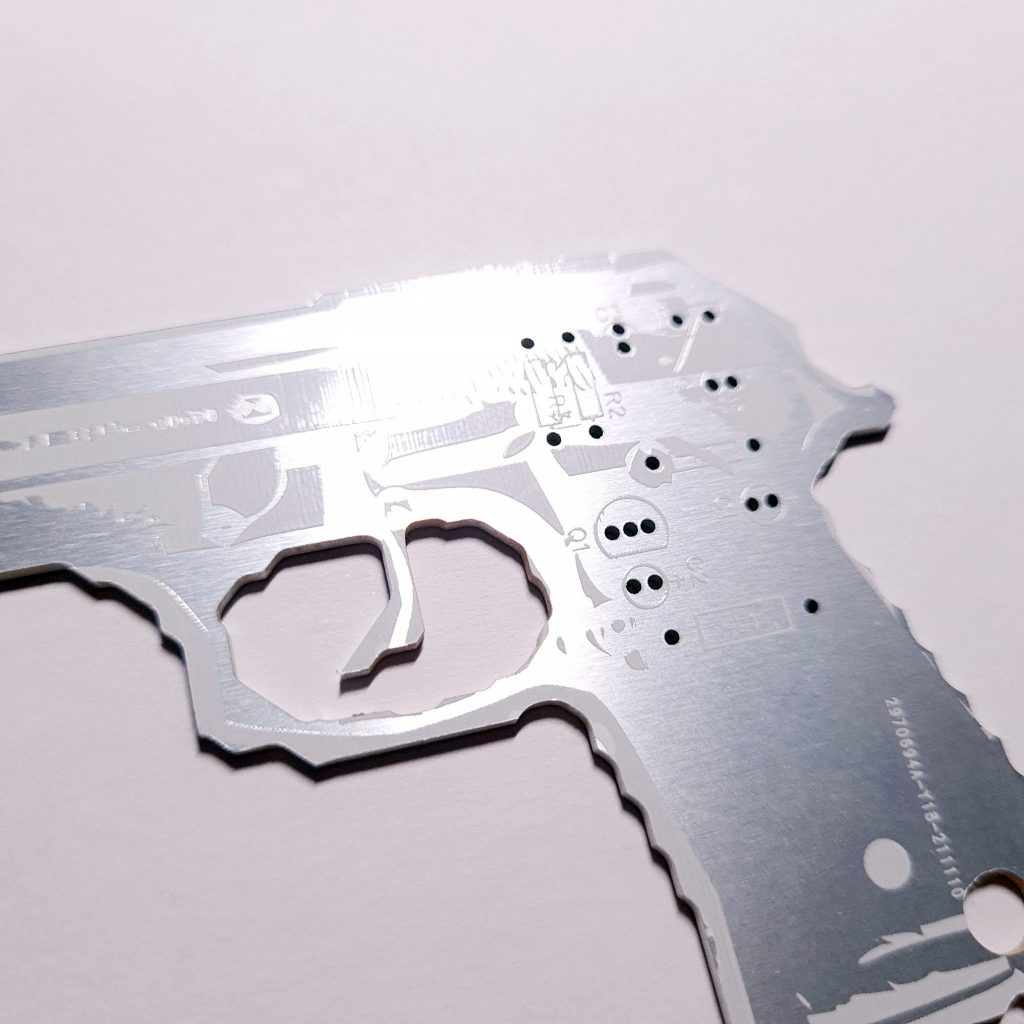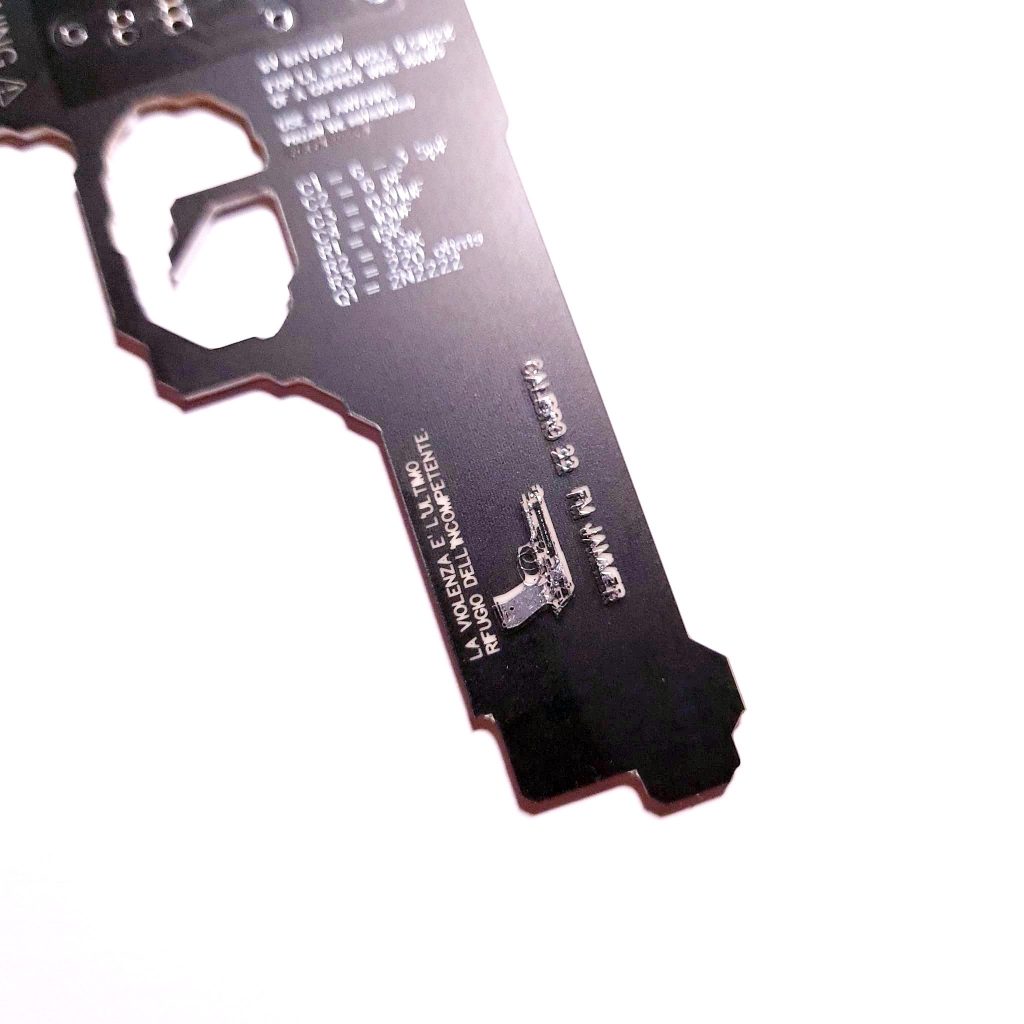 I developed CALIBRO22 to create an hypothetical and dystopian accessory, for the streets of a near future.
CALIBRO22 is full Aluminium
The circuit is nothing but a classic single transistor oscillator operating in the VHF region. Working principle of the circuit is very simple and straight forward. Powerful VHF oscillations from the circuit will interfere with the FM signals to nullify it.
Jammer circuits like this are illegal in many countries and you must assemble this circuit on your own responsibility. This circuit is intended only for fun and i request you not to misuse it.
For L1 make 6 turns of 16AWG enamelled copper wire on a 9mm plastic former.
The circuit can be powered using a 9V PP3 battery.
For extended range, use an antenna.
A 30cm long wire connected anywhere on the coil will do for the antenna.